AS "EASY" AS A 4-AXLE, AS "EFFICIENT" AS A 5-AXLE
AS "EASY" AS A 4-AXLE, AS "EFFICIENT" AS A 5-AXLE
Ultra-robust, ideal in extreme working conditions and environments, easy to configure, repair and maintain during its entire life cycle: the HD9 dumper version excels in all areas, surpassing quarry and mining machines of similar loads.
MANOEUVRABILITY - TRACTION AND DRIVING STABILITY
4-axle HD9 in partial or all-wheel drive configuration and max. width of 2.5 m.
3 and 4-axle HHD9 with all-wheel drive and max. width of 2.9 m.
Tyres 325/95 R24 or 14.00 R20
Vehicle can be configured with different types of tyres.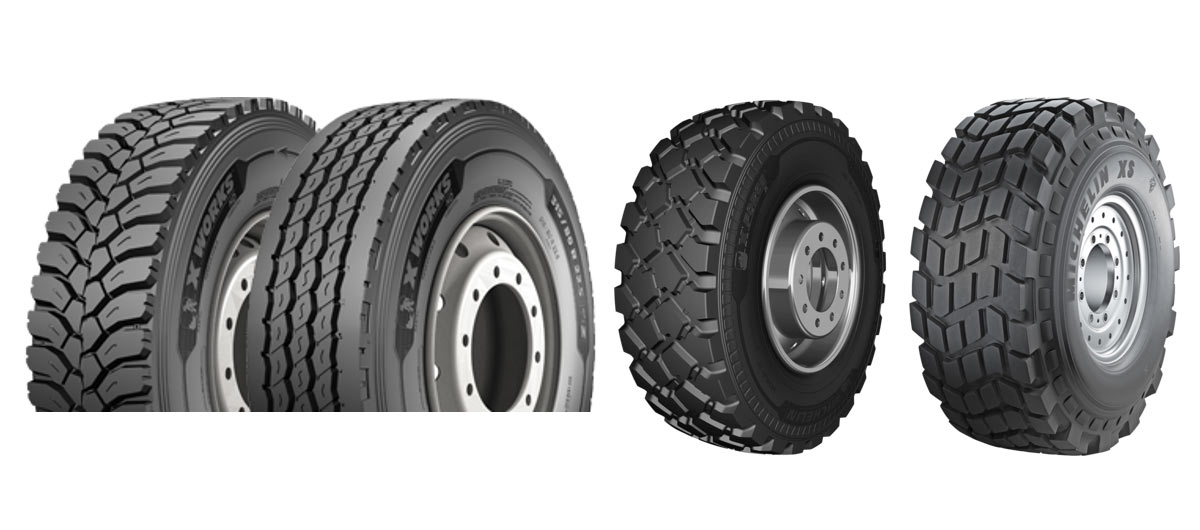 PRODUCTIVITY
Cost per ton 30 to 50% lower compared to a traditional dump truck.
Same 40 ton payload. Lower purchase costs. Lower maintenance costs. Lower fuel consumption. Lower time cycle.
Loads up to 11 tons thanks to reinforced front drive axles and axles for the most arduous off-road use (routes with slopes or heavy loads concentrated on the front of the vehicle).
Loads up to 21.5 tons on each rear axle with standard width or maximum width of 2.9 m, standard reinforced suspension.
Maximum load on rear axles of up to 40 tons and GVW up to 65 tons thanks to a reinforced rear tandem on both the standard HD9 version (2.5 m) and the HHD9 version (2.9 m).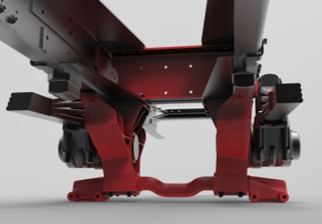 Completeness and easy configuration thanks the availability of a wide range of PTOs (on engine, between clutch and gearbox, on gearbox and transmission).
PERFORMANCE
Cursor engines
13 litre
Euro III, from 380 to 420 hp (WG) and from 440 to 540 hp (VGT)
Euro V, from 410 hp (WG) and from 440 to 560 hp (VGT)
Euro VI, from 450 (WG) and from 500 to 560 (eVGT)
Max. power Up to 560 hp (412 kW) @ 1900 rpm
Max. torque
Up to 2500 Nm from 900 to 1575 rpm*

* specific low fuel consumption category
Engine brake power:630 hp (463 kW) @ 1900 rpm +50%* braking power compared to previous versions, thanks to the Iveco Super Engine Brake (SEB) on Euro VI engines.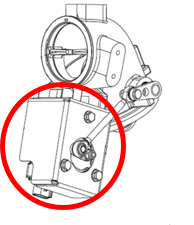 Emissions and consumption SCR (Selective Catalytic Reduction) technology which minimises fuel emissions and consumption based on the best technological standards.
ROBUSTNESS
820 mm wide, unique heavy duty chassis Two side members in high resistance special steel with a tensile strength of 530 Mpa with large sections: 4-axle HD9 and HHD9 320x90x10+6 mm 3-axle HHD9: 320x90x10 mm to ensure a high level of torsional stiffness and high stability even in the most extreme situations. Chassis with a high level of torsional stiffness and maximum resistance to bending of the side member in the central section up to 300 kNm.
COMFORT AND SAFETY
The inside of the cab is specifically designed and optimised to guarantee excellent ergonomics and comfort, making driving relaxing whilst ensuring high functionality. The instrument panel surrounds the driver and makes controls easy and safe to use even in the most difficult and challenging working conditions.
Tilt of up to 60° for easy access to the engine.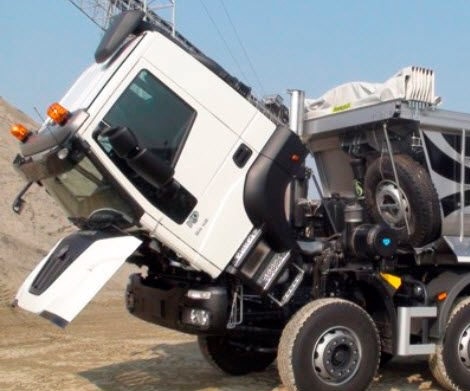 Available with ROPS&FOPS protective structure, mandatory for CE certification.