ROBUSTNESS
820 mm wide, unique heavy duty chassis Two straight and parallel side members in high resistance (up to 300 kNm) special steel with a tensile strength of 530 Mpa with large sections: 3 and 4-axle HD9 320x90x10 3-axle HHD9 320x90x10 4-axle HHD9 320x90x10(+6 mm) to ensure a high level of torsional stiffness and high stability even in the most extreme situations.
Heavy loads up to 11 tons thanks to reinforced front drive axles and axles for the most arduous off-road use (routes with slopes or heavy loads concentrated on the front of the vehicle). Closed ring structure of the rear suspension ("power ring"), made up of cast iron carriage shoulders and a lower cross member (Astra patented).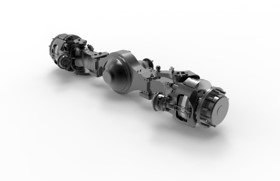 Loads up to 16 tons for rear axle and up to 20 tons for special versions with standard or maximum width up to 2.9 m, with standard reinforcement suspension.
Maximum load on rear tandem of up to 40 tons and GVW beyond 60 tons thanks to the reinforced rear tandem on both the standard HD9 version (2.5 m) and the HHD9 version (2.9 m).
MANOEUVRABILITY, TRACTION AND DRIVING STABILITY
Front approach angles > 25° with high ground clearance depending on the configuration and tyres to tackle any type of route and off-road incline.
4-axle HD9 in partial or all-wheel drive configuration and max. width of 2.5 m.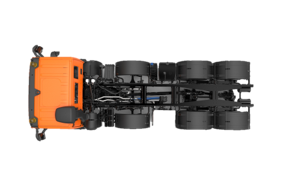 3 and 4-axle HHD9 with all-wheel drive and max. width of 2.9 m. Availability of engageable transfer boxes which ensure the efficiency of a rear wheels drive while granting the same mobility of an all-wheel drive whenever is needed.
CUSTOMISATION
Wide choice of wheelbases and overhangs: Wheelbase up to 5100 mm with 1900 mm overhang for 3 axles Wheelbase up to 6960 mm with 2100 mm overhang for 4 axles
Additional cooling systems for engine and gearbox
Possibility to install different types of arctic kits depending on the customer needs.
Quick customisation of all types of tyre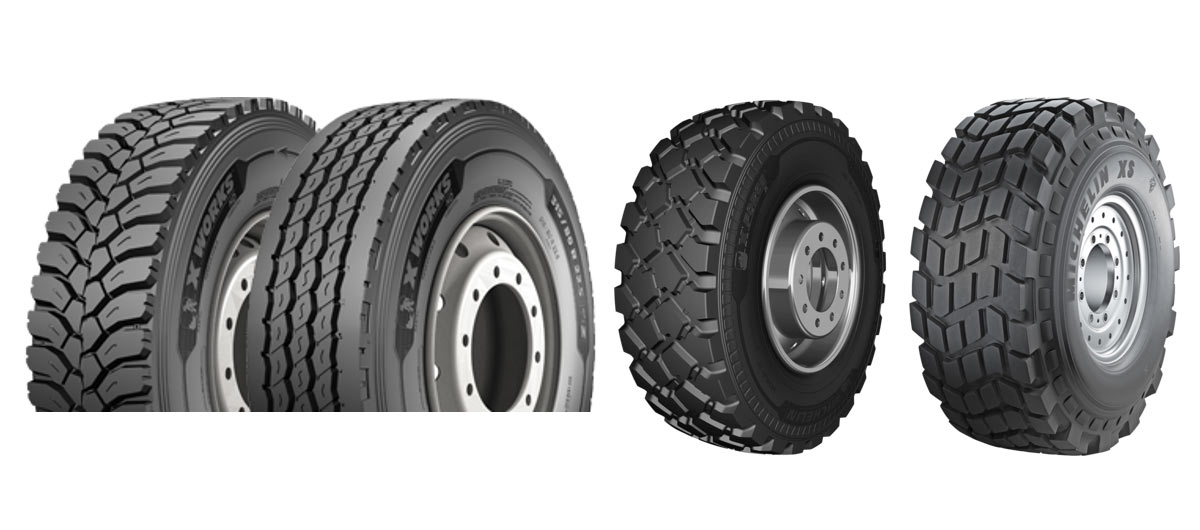 Different types of gearboxes available, among which completely automatic transmissions or manual gearboxes with torque converter for greater torque at start on difficult terrain conditions or in case of heavy loads.