MORE THAN 100 TONS OF COMBINED WEIGHT
MORE THAN 100 TONS OF COMBINED WEIGHT
Strength in all driving situations thanks to efficient and flexible engines and structural and mechanical robustness.
PRODUCTIVITY
Loads up to 10 tons thanks to reinforced front drive axles and axles for the most arduous off-road use (routes with slopes or heavy loads concentrated on the front of the vehicle).
Loads up to 16 tons for each rear axle for standard versions and up to 20 tons for unique versions with width between the track or maximum width up to 2.9 m.
GCW above 100 tons, GVW above 60 tons with a wide range of customisation options to satisfy any combination requirements and speeds thanks to different types of gearbox, engine power and tyres and reinforced versions for both HD9 standard (2.5 m) and HHD9 (2.9 m) models. Closed ring structure of the rear suspension ("power ring"), made up of cast iron carriage shoulders and a lower cross member (Astra patented).
RELIABILITY
Mechanical simplicity
Simple electronic structure with no control unit on the chassis.
Drum brakes
Lubrication of the rear tandem pin and the front hubs with grease
Brass front suspension bushings
COMFORT
The inside of the cab is specifically optimised to guarantee excellent ergonomics and comfort, making driving relaxing whilst ensuring functionality. The instrument panel surrounds the driver and makes controls easy and safe to use even in the most difficult working conditions.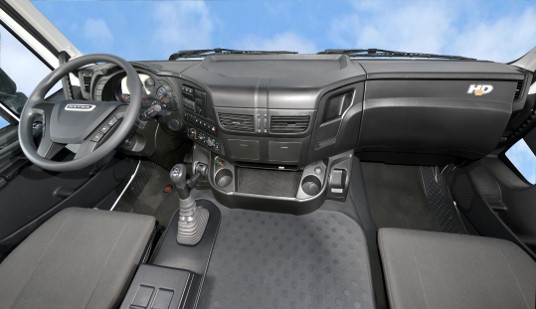 Optimal visibility thanks to a lower window on the doors.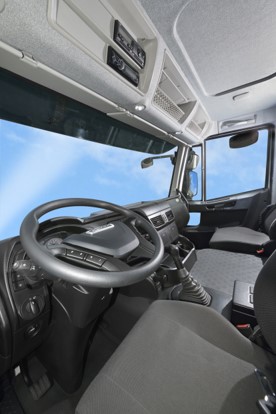 Option of a sleeper cab with single or double bunk.