OVER 300 TONS OF TOTAL COMBINED WEIGHT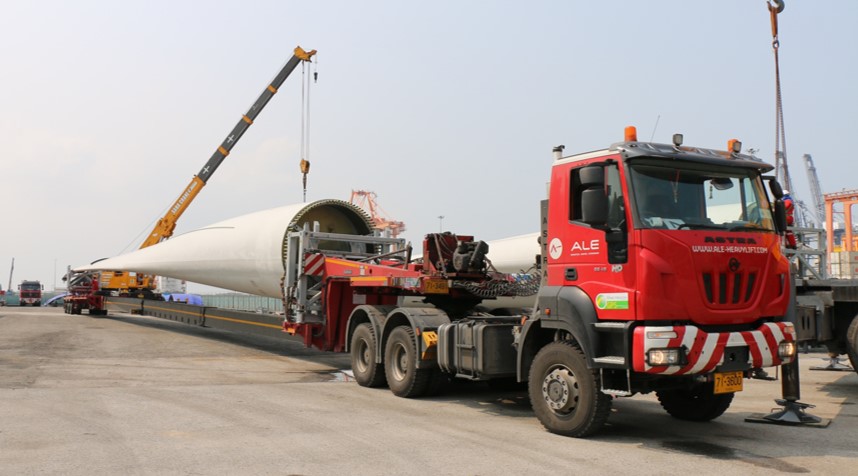 OVER 300 TONS OF TOTAL COMBINED WEIGHT
Available in a 3-axle configuration or the highly customised 8x8 version, Astra vehicles offer power and robustness in any transportation conditions. They are suitable for the dual-use of half-trailers or trailers with fixed ballasts via twist lock, equipped with rear tow hook and fifth wheel.
ROBUSTNESS
820 mm wide, unique heavy duty chassis
Two straight and parallel side members in high resistance (up to 300 kNm) special steel with a tensile strength of 530 Mpa with large sections:
3 and 4-axle HD9 320x90x10
3-axle HHD9 320x90x10
4-axle HHD9 320x90x10(+6 mm)
to ensure a high level of torsional stiffness and high stability even in the most extreme situations.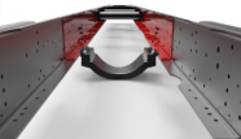 Heavy loads up to 10 tons thanks to reinforced front drive axles and axles for the most arduous off-road use (routes with slopes or heavy loads concentrated on the front of the vehicle).
Closed ring structure of the rear suspension ("power ring"), made up of cast iron carriage shoulders and a lower cross member (Astra patented).

Loads up to 16 tons for rear axle and up to 20 tons for special versions with standard or maximum width up to 2.9 m, with standard reinforcement suspension.
Maximum load on rear tandem of up to 40 tons and GVW beyond 60 tons thanks to the reinforced rear tandem on both the standard HD9 version (2.5 m) and the HHD9 version (2.9 m).
Heavy duty fifth wheel for the heaviest loads (up to 50 tons of load on the fifth wheel).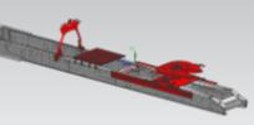 Tow hooks for loads up to 250 tons.
PERFORMANCE
High performance, 13 litre Cursor engines with increased maximum torque and power:
Euro III – maximum power of 540 hp (397 kW) @ 1900 rpm with variable geometry turbine (VGT). Maximum torque of 2.3250 Nm from 1000 to 1690 rpm.
Euro V and Euro VI – maximum power of 560 hp (412 kW) @ 1900 rpm with VGT.
Maximum torque of 2500 Nm from 900 to 1575 rpm.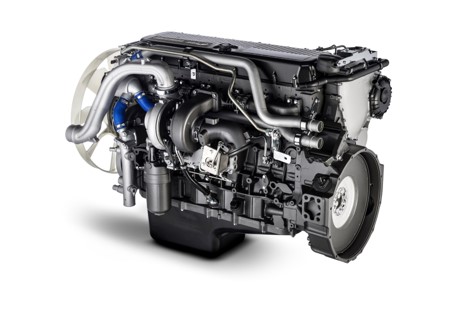 Manual gearboxes with torque converter or fully automatic gearboxes able to support total loads in excess of 250 tons.
The torque converter means the vehicle can easily tackle particularly arduous slopes and terrains, using the highly flexible coupling between the engine and the gearbox and can preserve the life of components.

Engine brake power
Iveco Turbo Brake (ITB) on Euro III and Euro V
402 hp (300 kW) @ 1900 rpm.

Iveco Super Engine Brake (SEB) on Euro VI
630 hp (463 kW) @ 1900 rpm
+50%* braking power compared to previous versions.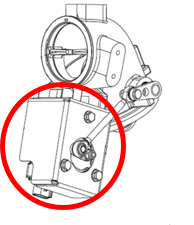 Additional cooling systems for engine and gearbox
DRIVING COMFORT
Option of a sleeper cab, even with a high roof, with single or double bed.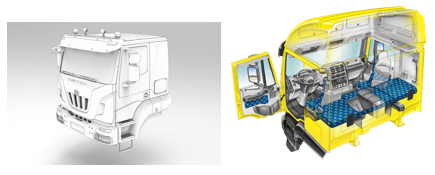 Availability of specific optional features:
Ceramic single-disc clutch for manual gearbox, recommended for dangerous applications in order to protect components from wear due to the heat generated.
Additional diesel tanks.
Extendible rotating beacons.